AMANDA LAFFERTY '21
A&E EDITOR
Actress: "Audio Track 5" featuring London Contemporary Orchestra

English DJ, Actress, released a polished three-track single in August. It would be unjust not to mention his full-length release of the year, AZD, which has equal merit. The reason this short release is so enjoyable is due to the textured soundscapes he creates through bits and pieces of his 2016 performances with the LCO at the Barbican in London and the Strelka Institute in Moscow. He's reimagined these shows by layering soft tones from each party involved. What resulted is a track which can be imagined as an ambient-esque club experience with the official "Audio Track 5," or contrarily through the 6 version, a deeper, more melancholy, and introverted-fit escape from reality. Actress has no limits to what he can create, and his integration of such an innovative collective such as the LCO into his own compositions supports his maturity and redesigned idea of what it means for music to be within the realm of dance.
Burial: "Rodent"

Brit DJ, Burial, was recently boasted by Pitchfork for his album Untrue as being "the Most Important Electronic Album of the Century So Far." With his most recent slew of singles, it is hard to disagree with that sentiment. Rodent is by far the most club-ready release of the four Burial has put out in 2017. Two lines of manipulated vocals, "What would I do without you, don't know what I'd do without you," and ethereal ooh's and ah's surrounding these lines, present an enveloping experience for the listener. As if being in a trance, the track's perpetuating synth riff can easily carry one into an imagined space of carefree dancing and movement.
Carsten Jost: Perishable Tactics

A fully enchanting return from Carsten Jost, a.k.a. David Lieske, founder of the German label Dial Records, Perishable Tactics haunts each listen with dark tones from his masterful use of synth noises and a drum beat just fast enough to imagine yourself in an underground European club. The name track, "Perishable Tactics" is complex while employing only a few lines of instrument variation. "Platoon RLX II" is possibly the most mysterious and ghostly of any of the tracks through the atmospheric and somber brilliance of Jost's electronic instrumentation and mainly synthesizer noise. This is one of the most solid electronic releases of 2017, and have not had a full release from Jost since 2002, the ever-growing expectations for Jost were exceeded.  Each track evokes an emotional response, a true indicator of a successful minimal house and even any electronic album.
Dauwd: Theory of Colours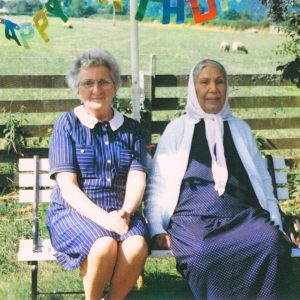 Dauwd, a Berlin-based DJ, has released a seriously sophisticated first full-length album, Theory of Colours. Each track holds its own in the world of downtempo house music, and the opening track "Macadam Theory" is the clearest example of this. The track could easily be played in an early 2000s post-modern lounge setting, due to the slow and delicate pace of the synth and backing beats. "Leitmotiv" progresses smoothly with transcendental vocals and a melodic piano layered on top one another, alongside wispy synths and wholesome drum beats. While each track has its own merit, some are so closely aligned to downtempo that they nearly fit inside the realm of ambient, such as the title track "Theory of Colours," where the dance between each note of the synth is gentle, fading into blissful simplicity.
DJ Seinfeld: Time Spent Away From U

The first full length from DJ Seinfeld, Time Spent Away From U, is chockfull of dance floor soon-to-be classics. He draws obvious influence from 90s rave music, heard through his use of fast-paced staccato drum beats and simple yet captivating melodies and ambient noise while also embracing the lo-fi genre wholly. Serious Underworld vibes, circa the Trainspotting soundtrack classic "Born Slippy (Nuxx)" come through on tracks like "U." Seinfeld does this while adding a millennial twist, with relatable, yet goofy track names like, "I Saw Her Kiss Him in Front of Me and I Was Like Wtf?," on which serious tension is felt between the distorted percussion and airy synth.
Floating Points: "Ratio"

On his most recent single, British DJ and musician Floating Points (Sam Shepherd), returns to clearcut dance grooves that once heavily infiltrated his earlier singles and albums. His critically acclaimed 2015 release, Elaenia, was full of live-recorded instrumentation including guitar, bass, and drums. "Ratio" diverges from this but in an entirely pleasing manner. The song gradually gains intricacies through the loudening keyboard harmonies and the thoughtful balance between each instrument. It'll be interesting to see if in his upcoming releases he carries on a heavy techno feel, or if he'll return to jazz-minded interludes, as he's done on more recent releases.